Engaging creativity in attracting talent
Designing engaging material to attract today's talent and finding ways to strengthen our employer brand in a creative way, has helped promote Givaudan as employer of choice – both on a global and local level.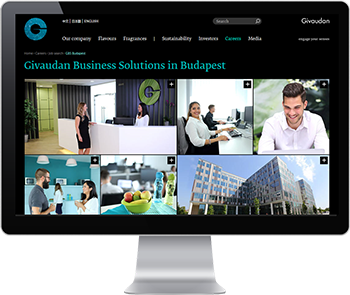 During 2017, we launched an engaging employer branding film and developed customised digital material supporting local recruitment activities.
This multimedia material included employee photographs and testimonials, a dedicated webpage as well as advertisements on a mix of digital channels.
At the HVG Job Fair in Budapest, we won the prize for "most creative approach to attracting talent", an encouraging recognition of our creativity. 
---
> This story is a key achievement supporting the strategic pillar partnering for shared success