Givaudan Perfumery School offers 70 years of excellence
It is 1946 and the world is recovering and readying itself for new bright horizons. In Grasse in the same year, Roure perfumer Jean Carles takes young perfumers under his wing and guides their training in what was to become the Givaudan Perfumery School.
Today, the olfactive study methods developed by Jean Carles – sniffing a whiff of a single ingredient and training a nose to distinguish from a palette of some 500 raw ingredients – remains an industry standard and the basis for the study undertaken by our perfumery students.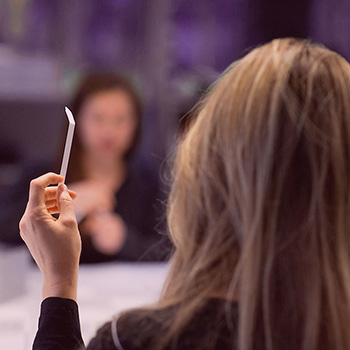 Since its foundation, the Givaudan Perfumery School has gone from strength to strength, moving from Grasse to modern facilities in Paris in 1997 and training many of the world's leading perfumers.
We opened our perfumery school in Singapore in 2015, the first to be opened outside of France, and in 2016 we marked the 70th anniversary of a school that continues to provide excellence in teaching the craftsmanship of perfumery.
The anniversary was an opportunity for us to embrace the significance of our history and prepare the next generation of perfumers that will go on to hone their craft in our creative centres around the world.
"The school is the past, present and future of Givaudan Fragrances. We are very proud of this achievement," said Maurizio, President Fragrance Division.