Creating value through acquisitions
We seek to create further shareholder value through profitable, responsible growth and acquisitions. We have a strong acquisition track record and see clear opportunities to grow our business. 
Acquisitions have always been a part of Givaudan's strategy to create value. Our 250-year heritage of growth and expansion is rooted in a drive to innovate products and solutions that 'engage your senses'.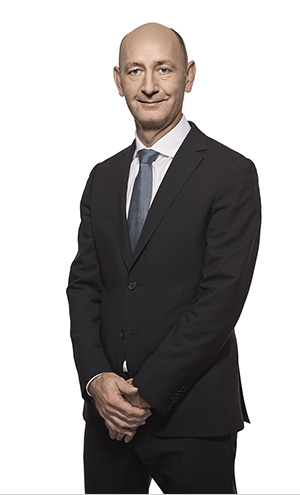 Today, we cater to an increasing emphasis on more natural products that promote health and well-being by adapting our approach to expansion through acquisitions, strategic partnerships and investments.
"Key to our strategy of value creation is a particular focus on areas where we can deliver winning solutions for our customers. In the last four years and fully aligned with our 2020 strategy, Givaudan has announced the acquisition of nine companies, each of which supports our strategic priorities of expanding our offer in Naturals, Active Beauty and Integrated Solutions."
Tom Hallam, Chief Financial Officer
Givaudan's recent acquisitions support the 2020 strategy in multiple ways: expanding upon existing capabilities, enabling us to offer more natural and integrated solutions, opening access to new channels and technologies, and bringing us closer to local and regional customers.
Givaudan acquisitions 2014-2019
Alderys
May 2020 | As part of its long term strategy to expand its capabilities in bio-engineering technologies, Givaudan is to acquire Alderys in France.
Cosmetics business of Indena
Nov 2019 | Givaudan announced that it has reached an agreement to acquire the cosmetics business of Indena. 
Ungerer & Company
Nov 2019 | Givaudan announced that it has reached an agreement to acquire Ungerer & Company, the US based Flavour, Fragrance and Specialty Ingredients company.  
drom fragrances
Sep 2019 | We completed the acquisition of drom fragrances, a global perfume house headquartered in Munich, Germany with heritage of more than 100 years as a pure fragrance company. drom has 489 employees around the world with four productions sites in Germany, China, the USA and Brazil, all equipped with the latest compounding automation technologies.  
Golden Frog Flavor & Fragrance
Sep 2019 | We completed the acquisition of Golden Frog, a Vietnamese flavour company, developing natural flavours, natural extracts and essential oils for the food and beverage industry. Headquartered in the Ho Chi Minh area, the company employs 156 people.
Fragrance Oils
Aug 2019 | We acquired Fragrance Oils, one of the industry's most dynamic and influential companies. With its headquarter in England, the company has a global support network with representation in various regions across Europe, Russia, Asia Pacific, North and South America, the Middle East and Africa. With sales covering more than 90 countries, Fragrance Oils is well placed to meet the demands of its customers across the world..
Albert Vieille SAS
May 2019 | We completed the acquisition of Albert Vieille SAS, a venerable company specialising in 100% pure and natural aromatic raw materials for professionals working in the perfumery and aromatherapy markets. In 2017, the company achieved sales of EUR 30 million, and employed more than 50 employees.
Cosmetics business of AMSilk GmbH
Apr 2019 | We completed the acquisition of the cosmetics business of AMSilk GmbH, the world's first industrial supplier of vegan silk biopolymers which have the unique functional properties of the natural product they are based on. AMSilk offers its innovative range of high-performance Biosteel® fibres for textiles and industrial applications worldwide and has announced collaborations and partnerships with world leading brands like Adidas and Airbus.
Naturex
Sep 2018 | We completed the acquisition of Naturex, an international leader in plant extraction and the development of natural ingredients and solutions for the food, health and beauty sectors. Naturex operates its business through three business units, food and beverage, health and nutrition and personal care. The company achieved sales of EUR 405 million in 2017, operates 16 production locations around the world and employs 1,700 people.
Expressions Parfumées
Jun 2018 | We completed the acquisition of  Expressions Parfumées, a French fragrance creation house, from its current shareholders, Orfite and Expressions Parfumées' management. Founded in Grasse in 1982, Expressions Parfumées is a pioneer of natural fragrance compounds and offers its NATCO® range of perfumes designed to adapt to any production labelled 'organic' and employs about 200 people.
Nutrition Division of Centroflora (Centroflora Nutra)
May 2018 | We completed the acquisition of Centroflora Nutra, a world player in natural extracts. Centroflora Nutra manufactures botanical extracts and dehydrated fruits for the food and beverage industry. Located in Botucatu, Brazil, Centroflora Nutra employs 116 people. 
Vika B.V.
Sep 2017 | We completed the acquisition of Vika B.V. Vika offers a range of natural dairy ingredients, fonds and stocks, as well as meat and plant based extracts to customers in the food and beverage industry With headquarters in the Netherlands, Vika has also facilities in Belgium, the UK, and New Zealand, employing globally over 200 employees.
Activ International
Jan 2017 | We acquired Activ International. Activ International offers a range of natural and organic flavours, marine extracts, seafood and vegetable based culinary solutions to customers. With headquarters in Bienne (Switzerland), Activ operates from locations in Somerset (New Jersey, USA), Melaka (Malaysia), Mitry-Mory (Paris, France) and Arequipa (Peru), employing globally 170 employees.
SpiceTec Flavors & Seasonings
Jul 2016 | We closed the acquisition of Spicetec Flavors & Seasonings business. Spicetec offers a range of flavours, spices and savoury seasoning solutions to customers, primarily in North America and operates from locations in Omaha, Nebraska; Carol Stream, Illinois and Cranbury, New Jersey, employing 280 people.
Induchem
Aug 2015 | We acquired 100% of Induchem Holding AG and its subsidiaries. Induchem's portfolio of products is based on a wide range of innovative and highly functional active ingredients, as well as research expertise in fields such as biocatalysis, metagenomics and biochemical synthesis. Employing 65 people, Induchem operates primarily from Volketswil in Switzerland, Toulouse in France, and New York in the USA.
Soliance
Jun 2014 | We acquired 100% of the shares of Soliance SA and its subsidiaries. Soliance provides innovative cosmetic solutions to its international customers and partners and develops high added-value active ingredients derived from vegetable sources, microorganisms and microalgae. Soliance has two sites in France, at Pomacle and Ile Grande, and employs 96 people.
Quest International
Mar 2007 | Givaudan acquired Quest International, a division of ICI Plc. The acquisition extends our leadership position in all strategic segments of the flavour and fragrance industry. It will strengthen Givaudan's current leadership and accelerate future growth, especially in important markets of Asia Pacific, Latin America, Eastern Europe and Africa and the Middle East.