Fashion, design, and perfume: a beautiful accord
Givaudan and the Condé Nast Center of Fashion & Design in Shanghai have launched 'Universe of Perfume', a course designed to demystify the world of fragrance. This is the first class of its kind bringing together creative minds from different spheres of the same artistic universe.
,
,
,
Where creative minds meet
For Arnaud, the pairing with Condé Nast is typical of the type of creative collaboration that is in Givaudan's DNA:
"Givaudan has trained many of the world's finest noses, and this all began when we established the world's first perfumery school in 1946. Education is truly part of our soul, and, with this new collaboration, we continue to educate but in a way that suits today's audiences, with engaging content, depth, and lots of interaction."
He adds: "Fashion and perfumery have always been part of the same creative universe and it feels wholly natural to be in the same place as these talented bloggers, designers and brand experts."
,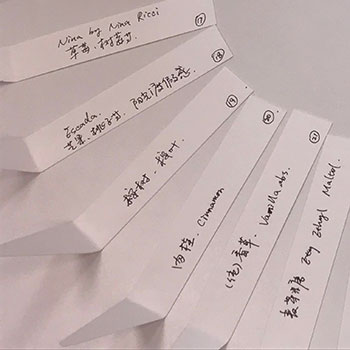 A direct line to consumer tastes
Thanks to an international audience who are both passionate and skilled in their field, the classroom atmosphere is buzzing.
The sharing spirit shines a light onto preferences and trends in this market. Unique insights from the current wave of fashion and brand influencers will help inform Givaudan's fragrance creation in the future.
> Learn more about the Condé Nast Center of Fashion & Design