Xyliance™
Natural and patented emulsifier
Green emulsifier rich in alkylpolypentosides, totally and easily biodegradable.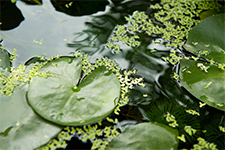 Activity
Emulsifying properties:
- Ability to emulsify vegetable oils, even the most difficult ones, as well as silicones,
- High emulsifying capacity with esters, synthetic and mineral oils by adding a co-emulsifier,
- Outstanding stability in formulas with high oil phase.
Sensory benefits:
- White and unctuous emulsion,
- Soft and non tacky after feel.
Applications
Creams, Lotions, Sticks, Balms, Masks, Hair care, Make up
Origin
Regulation
INCI China IECIC
Ecocert/Cosmos approved
Vegan suitable
Associated claims
Surfactant, Sensory agent, Solubiliser