Questice® Range
Long lasting body responsive cooler
Two references are available:
Questice® Liquid: an all-day body responsive coolant & freshener,
Questice® Plus: combining the long-lasting benefits of Questice® Liquid with a menthol immediate delivery for an initial 'cooling burst'.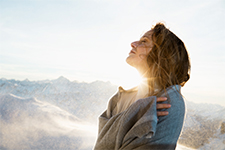 Activity
- Works naturally with your body to keep you cool,
- Releases menthol and creates a non-aggressive cooling sensation.
Applications
Deodorants & body sprays, Foot powders, Talc, Moisturisers, Foundations, Gels for tired legs, Aftershave balms, Invigorating shower gels, Shampoos, Sunscreens, After sun products, Anti-dandruff shampoos, Anti-cellulite creams, Cooling lip balms...
Origin
Regulation

INCI China IECIC
Ecocert approved (liquid ref)
Vegan suitable
Associated claims
Cooling/ Refreshing, Moisturising / Hydrating, Hair beautifier