PrimalHyal™ Gold
The first oil-soluble hyaluronic acid
PrimalHyal™ Gold is the new generation of Hyaluronic Acid which breaks the previous limits of formulation by allowing its use in oily and anhydrous formulas.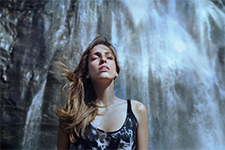 Activity
- Prevents Trans Epidermal Water Loss (TEWL), 
- Holds water into the dermis,
- Improves skin biomechanical properties.
Applications
Any anhydrous formula, Make-up, Mascara, Foundation, Press powders, Body oils, Sun care, Serums, Lips products, Blush, ...
Origin
Regulation
INCI China IECIC
Vegan suitable
Associated claims
Moisturising / Hydrating, Anti-ageing, Firming/Instant firming, Regenerating/Repairing/Revitalising