Naturein™ Wheat Peptides
The clean & natural alternative for hair conditioning
Naturein™ Wheat Peptides is a clean and sustainable alternative to cationic guar obtained from 100% French origin locally-sourced wheat.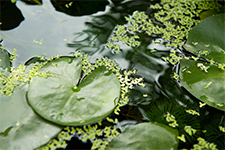 Activity
- Gives an optimal level of conditioning and hair manageability.,
- Increases by +20% the detangling effect on wet hair,
- Deeply smoothes dry hair,
- Can deliver the same level of performance than usual chemical conditioners.
Applications
Shampoos, After-shampoos, Hair conditioners, Hair combing pre-shampoos, Rinse-off masks.
Origin
Regulation
INCI China IECIC
Vegan suitable
ISO 16128 > 98%
Associated claims
Conditioner, Hair beautifier