Karanja Oil
Karanja Oil comes from the Pongolote seeds, traditionally used since ancient times in Ayurvedic medicine. It is a multifunctional oil rich in flavonoids.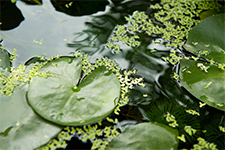 Activity
- Has photoprotective properties,
- Acts as a natural antioxidant by absorbing part of UV rays,
- Reinforces the power of synthetic or inorganic filters, 
- Helps to make your formula invisible and less aggressive.
Applications
Cream, Lotion, Oil, Massage, Hair care
Origin
Regulation

Ecocert/Cosmos


INCI China compliant
Associated claims
Emollient/Oil, Anti-Ageing, Anti-oxidant, Calming/Soothing, Hair beautifier, Sensory agent, UV / Sun Protection (no SPF) / SPF Booster