Exfoliance Range
Micronised exfoliating powders
Exfoliance range is made of natural powders extracted from plants from all over the world. These powders combine effective exfoliation and original provenance. Givaudan offers several granulometries for adapted exfoliations with very fine powders for the face and powders with a larger particle size for the body.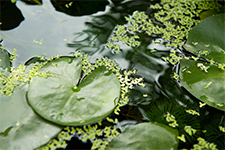 Activity
Exfoliance range contains three products which help to make the skin healthier with a soft and smooth touch:
- Exfoliance Apricot,
- Exfoliance Bamboo,
- Exfoliance Rice.
Applications
Body and face scrubs, Shower gels, Body cleansers, Toothpastes
Origin
Regulation

Exfoliance 

Rice: Ecocert 


Exfoliance 

Rice/Apricot: INCI China compliant 
Associated claims
Exfoliating, Cleansing, Radiance Enhancing