Brightenyl®
Skin complexion Bioptimiser
Brightenyl® is a new generation of skin tone and colour modulator molecule, activated by a yet unexplored layer of the skin: the Stratum microbium™.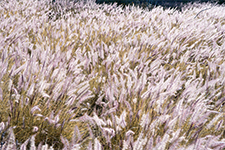 Activity
- Restores a perfect and even skin tone by blocking the melanogenesis process,
- Protects the skin and preventing its inflammation,
- 4x more potent than vitamin C, 60x more efficient than kojic acid,
- Significantly reduces pore size (-62.5% in 56 days).
Biological targets: ROS, DNA protection, NF-kB, MITF, PGE2, Melanin synthesis, Galactose receptors.
Applications
Whitening creams, Brightening serums, Lightening lotions, CC creams (colour correction creams), Skin tone enhancing gels, Anti-pigmented spots serums
Origin
  
Regulation
INCI China IECIC
Ecocert/Cosmos approved
Halal certified
Vegan suitable
Associated claims
Whitening / Brightening / Lightening, Anti-ageing, Oily skin, Radiance enhancing