Going boldly into a fragrant future with 'Star Trek'
Have you ever wondered what it smells like on board the Starship Enterprise?
A mind-blowing new gaming experience
Scents are closely linked to emotions and memories. They have the power to instantly transport us to another time or place. Now, Givaudan is harnessing this power to offer sci-fi fans a mind-blowing new gaming experience.
In collaboration with Ubisoft, a leading publisher of interactive entertainment, creator of world-renowned brands Assassin's Creed, Just Dance, and the Tom Clancy's video game series, we have developed three fragrances to enhance a new multi-sensory Star Trek arcade game at the IMAX VR Center in Los Angeles. These unique aromas will be released at key moments during the game, plunging players deep into a 4D fantasy universe faster than you can say "Beam me up, Scotty".
Two worlds collide
At Givaudan, innovation is in our DNA. We are always looking for ways to think beyond traditional perfumes and share our passion and technological knowhow with other industries that do not typically use scent. We were delighted to have the chance to work with Ubisoft, and immediately saw the potential of connecting fragrance and gaming to create a thrilling, interactive experience.
"It's exciting to work with new industries to explore the possibilities of fragrance," says Maxence, one of the Givaudan perfumers involved in this project. "We focused on creating smells that would fit with different parts of the story – in a battle, would you smell smoke and burning, with melted plastic? Gamers will feel like they're really on board a futuristic spaceship".
A new frontier for perfumery
A new frontier for perfumery
Firstly, Givaudan perfumers worked with Ubisoft and the 'Star Trek' team to get to know the game inside-out and identify which moments could be brought to life using scents. A high-tech company called Scentys provided the devices for diffusing the fragrance during the game.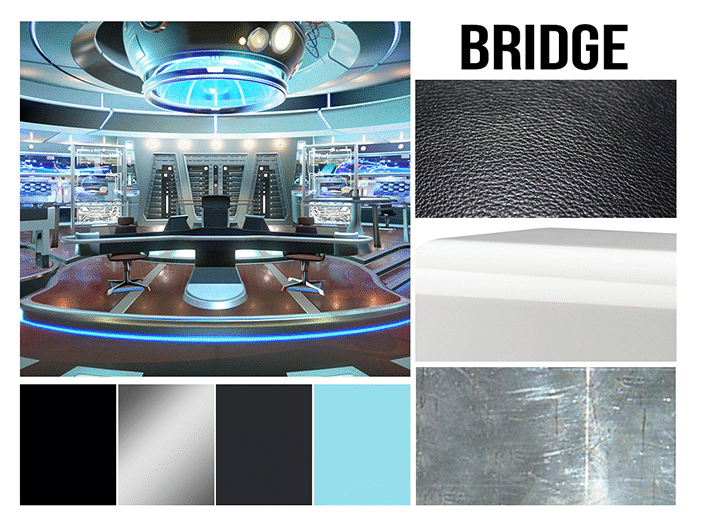 For perfumers Maxence and Aurélie, the main challenge was to find a fragrance that worked for everyone as smells are so emotional. "Designing a scent that evokes the same emotion for different individuals, and in different cultures, is tricky," explains Maxence. "By using the vast amount of expertise we have, we were able to create some fairly 'global' options."
The resulting three fragrances – 'Bridge', 'Impact', and 'Warp Speed' – bring an astonishing new level of intensity to crucial parts of the 'Star Trek' game.
'Bridge' is designed to reflect the aroma inside the Starship Enterprise, while 'Impact' is inspired by the smell of a fireball hitting a metal vessel. It combines geranium, burnt cade wood and labdanum to form a fiery scent with a hint of danger. In 'Warp Speed', a touch of freezing mint gives gamers the impression that their face is frozen by speed. Hotter notes such as labdanum resin capture the heat of the engine as it roars across the galaxy.
A game changer
This state-of-the-art development marks the dawn of a new era for the worlds of fragrance and gaming, with technological advances promising even more opportunities to delight and surprise consumers in the years ahead. This is one partnership that will certainly "live long and prosper".