Expertise and leadership, naturally
In the late 20th Century, the notion of 'natural' in foods and beverages became something of a phenomenon. As with all trends, 'natural' started at the fringes of society, in places like health food stores, but slowly worked its way into the world's supermarkets and mass consciousness. However, mainstream manufacturers often faced the dilemma of natural flavours lacking taste and impact. Add to this the introduction of a new flavouring regulation in the EU that has re-defined what constitutes 'natural' flavours and the food industry was left looking for solutions. Givaudan's ByNature® was created to provide the answers on many fronts.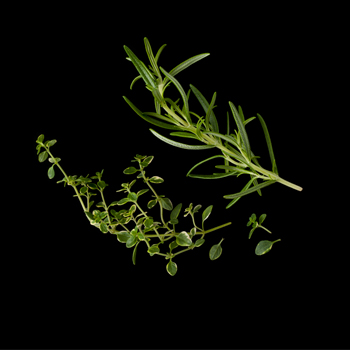 Understanding naturals
ByNature® is an industry-driven programme, focused on the European market. It was developed in response to the announcement of new EU regulations to be phased-in over a two-year period from 2009 to 2011. The flavouring regulation was introduced to provide consumers with a clear understanding of the term 'natural' at a time when both health and wellness, and demands for clean labels were on the rise.
Advising on the EU flavouring regulation
As part of its offer in this area, Givaudan provides an advisory service giving manufacturers clarity and transparency on the regulations in different regions. This enables customers to bring natural flavoured foods and beverages to multiple markets meeting the regulatory requirements for natural label claims in different jurisdictions. This not only helps in the development of new products, but Givaudan is also able to focus on changes to existing product lines that may be required when new flavouring regulations are introduced. Importantly, we also assure that our natural flavours fulfil consumers' expectations for great tasting products with the need for natural declarations.
The best, naturally
The success of ByNature® is due to the fact that Givaudan has the broadest range of natural ingredients and natural flavours at its disposal. This is linked to our focus on R&D and as a result, ByNature® gives customers access to a constant stream of new sources of ingredients and pioneering technologies. Thanks to our research into fermentation and enzymatic science, for example, our customers can now access a much wider portfolio of high quality and cost-effective natural raw materials and proprietary flavour creation tools.
Sustainable flavours
This last point also feeds into the question of sustainability, where the demand for natural flavours cannot simply rely upon the harvesting of natural ingredients. For example, in order to meet the global need for the highest quality natural flavour in strawberry yoghurt, the total annual world crop of strawberries would not be sufficient.
ByNature® drives sustainability through providing natural flavours that satisfy legislators, while fully meeting customers' needs, and delighting consumers. Thanks to our market understanding and a vast palette of natural ingredients, we're true leaders in providing expertise in natural flavour solutions.