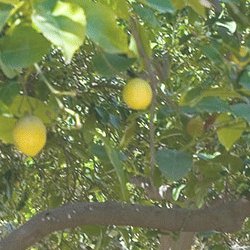 Explore our taste trek in the USA
Our first ever citrus TasteTrek®
Component content
Now, thanks to virtual reality, you don't have to travel thousands of miles to get a true view of how we bring citrus flavours to the world.
In 2006 our first ever citrus TasteTrek® took place in the renowned groves of University of California Riverside (UCR) - the home of over 1,000 rare and commercial varietals, and a site that remains close to our hearts. So much so that in 2015, Givaudan completed a USD 1 million donation to fund the 'Givaudan citrus variety collection endowed chair', which helps support and maintain the Citrus Variety Collection.
TasteTrek® Citrus in the round
Component content
TasteTrek® Citrus in the round
Every year, TasteTrek® Citrus embarks on sensorial adventures that inspire both our customers and experts alike. However, not all of our customers have the opportunity to travel with us in person to see first-hand the wonder of discovery in our partners' citrus groves. Givaudan has created a multi-sensorial virtual reality tool, which brings to life the experience of exploring the citrus groves of our TasteTrek® Citrus programme.
Click and trek wherever you are
Component content
Click and trek wherever you are
That's why we've created the Virtual TasteTrek® Citrus tool. This truly surprising multi-sensorial experience enables customers to learn about the citrus market landscape and co-create their own flavours.
Imagine strolling through UCR's Citrus Variety Collection, stopping to learn about unique varieties, enjoying their delicious scents and creating a new, personalised citrus flavour, all from the comfort of one's own office. Users of Givaudan's Virtual TasteTrek® Citrus tool will be able to do just that. Created from the combination of 360° virtual reality videos and Givaudan's proprietary Virtual Aroma Synthesizer® (VAS) technology, Virtual TasteTrek® Citrus is a revolutionary tool with both educational and inspirational applications.
Component content
Watch the Virtual TasteTrek® Citrus video
 
Just sit back and click and let the citrus in, wherever you might be.